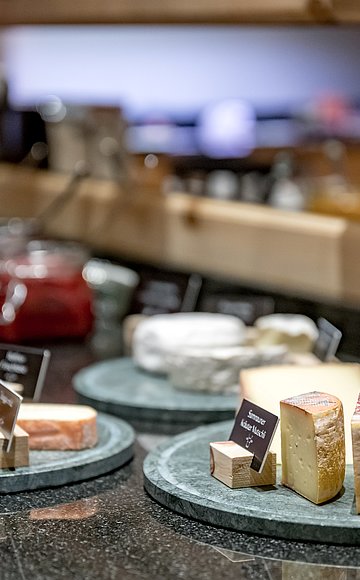 Sustainable
for healthier and high quality products
Regionality exists not only to make an important contribution to environmental protection and sustainability, but also to guarantee hotel guests the best possible quality of selected products. Therefore, all restaurants source the majority of their products directly on site or from the immediate vicinity and work hand in hand with local farmers, butchers and bakers. The incorporation of regional products as the basis of the dishes is decisive for the ZEGG family, but at the same time they attach great importance to the individual wishes of their hotel guests - for a gastronomic experience at the highest level. Exclusive components serve to refine the dishes and create an interplay of different taste nuances, which in turn form a unique cross-over between these first-class products - dishes that delight the guests' palates.
The keyword: cross-border regionality. The advantageous location of the restaurants in the border triangle enables the kitchen to source first-class products not only from Switzerland, but also from the neighbouring countries of Austria and Italy: From South Tyrolean apples to fresh eggs from Vorarlberg.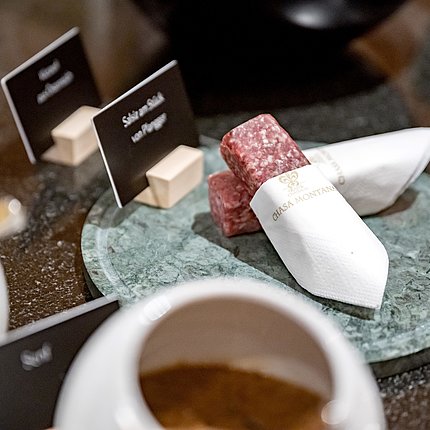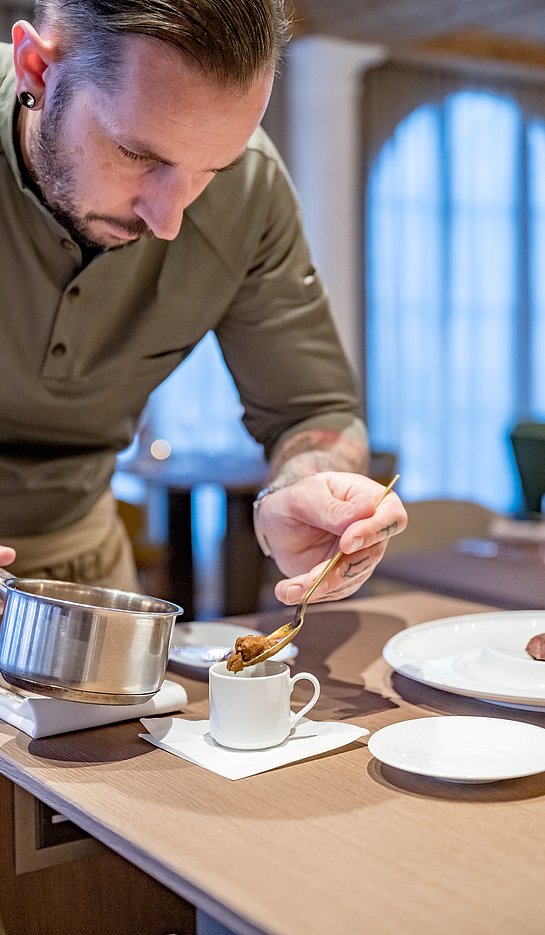 Guests at Chasa Montana can always look forward to a symbiosis of regional and first-class products - yet there is by no means stagnation on the menus of the ZEGG kitchens! The entire kitchen team keeps its eyes and ears open to surprise our guests with new culinary twists.
Star Chef Bernd Fabian
Regional
& FIRST CLASS PRODUCTS
The kitchens of the various restaurants source their meat products from several local suppliers. Raw ham and Bündnerfleisch come from the renowned Hatecke butcher's shop in Scuol. During the warm season, various types of game such as roe deer, stag and chamois are shot by hunters in Samnaun's extensive forests and made available to the kitchens. Other meats such as veal and beef are sourced from farmer Christian Prinz in Samnaun. The kitchens receive lamb from the nearby Nogglerhof. Both farms offer high-quality meat as well as first-class processing and convince with their excellent quality. When processing the animals, the kitchen attaches particular importance to the "nose to tail" principle. In this traditional skill of cooking, the entire animal is processed so that there is no waste of the animal.