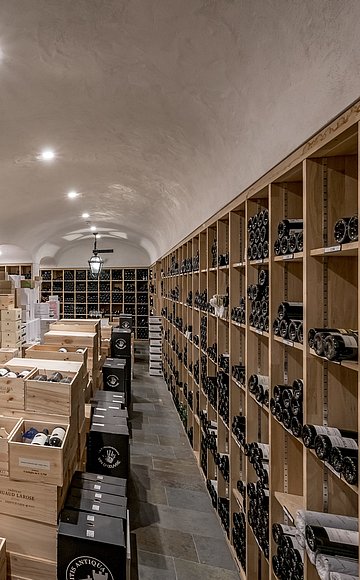 More than 20,000 wine treasures
Chasa Montana Wine Cellar
A journey around the world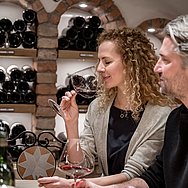 SAVE THE DATE
30.09.2023: Wine & Dine Event ¦ CIPRIAN from Zizers, Grisons & Girlan Winery from South Tyrol
Chasa Montana Wine Cellar
Feels endless
Over 20,000 bottles, around 1,400 different wines in 0.375 to 27 litre bottles - this wine highlight can be experienced in the first-class wine cellars of Chasa Montana. On 100 square metres, visitors of the large wine cellar can enjoy the largest range of wines in the Engadin with host and certified sommelier Daniel Eisner or with certified sommelier Thomas Monsberger, as well as listen to fascinating wine stories. From wine novices to real wine lovers, the Chasa Montana's own wine cellar will make everyone's heart beat faster.
Armed with secret knowledge and great passion, the top sommeliers at Chasa Montana also offer guided tours of the wine cellars, where the treasures beneath the hotel are revealed and celebrated together with wine enthusiasts.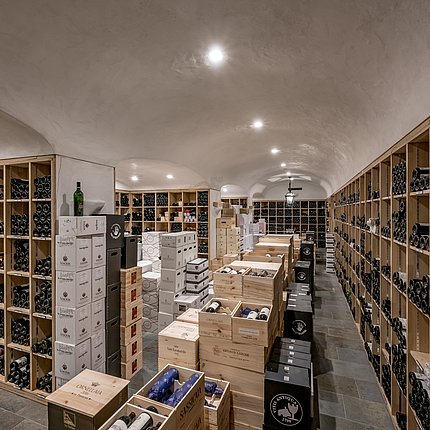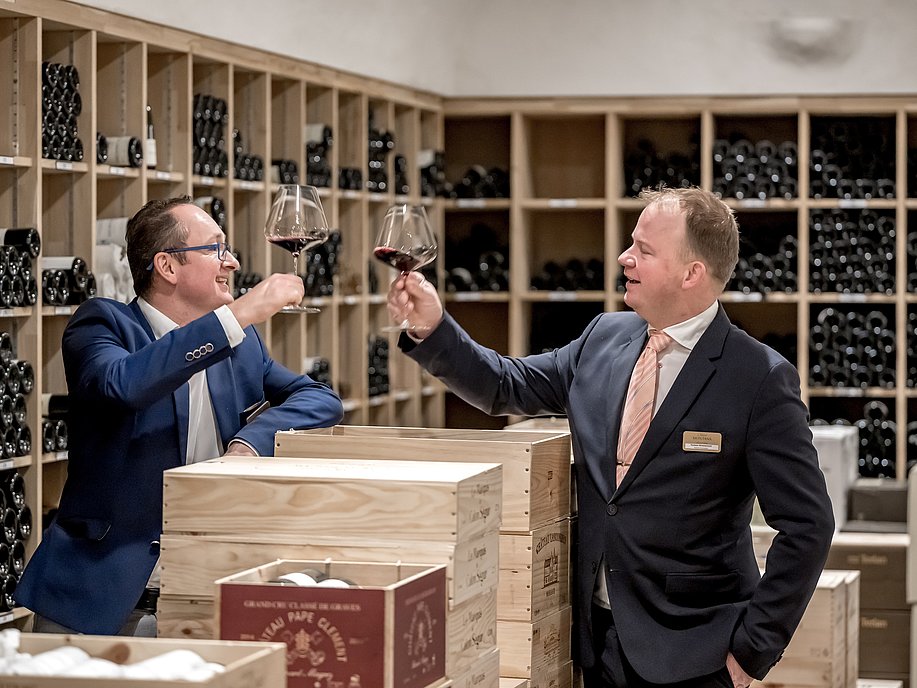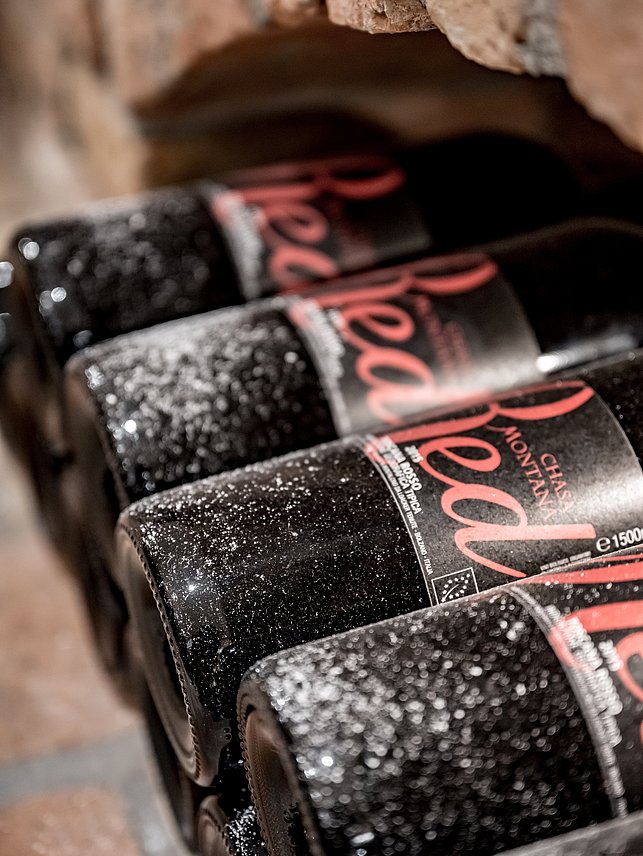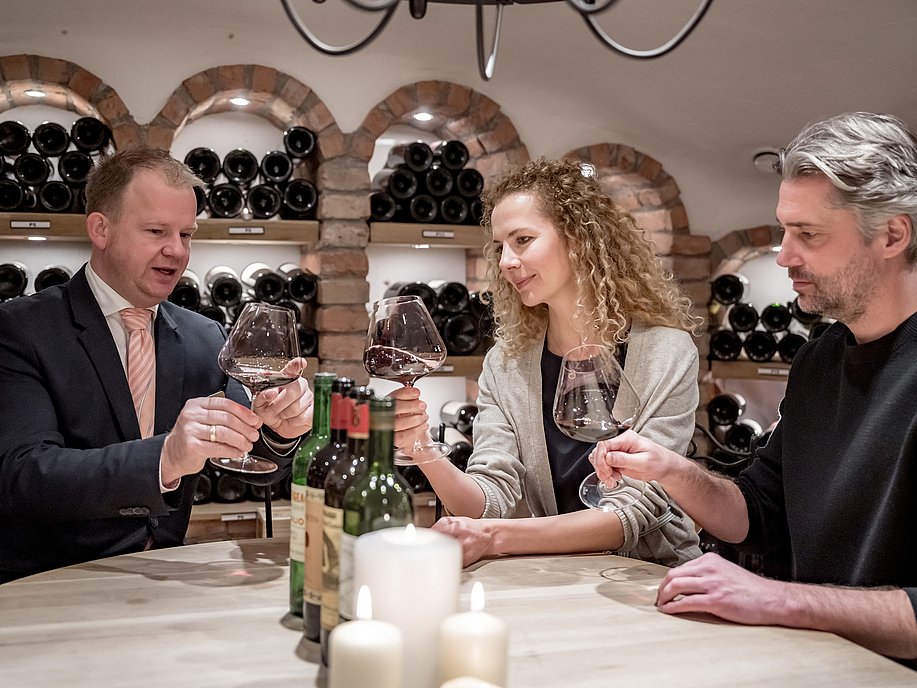 Up to two wine tastings with different leading themes take place weekly in the small wine cellar, from "Burgundy and its imitators" and "Switzerland versus Austria" to "Matured wines from Tuscany" and "The harmony between cheese and wine", as well as many other topics. Both, wine lovers and newcomers, can listen to the wine stories of Chasa Montana's graduate sommeliers and shape and develop their personal taste in wine. In a relaxed atmosphere, new acquaintances can be made with like-minded people while tasting selected top wines and philosophising about the great wines of the world.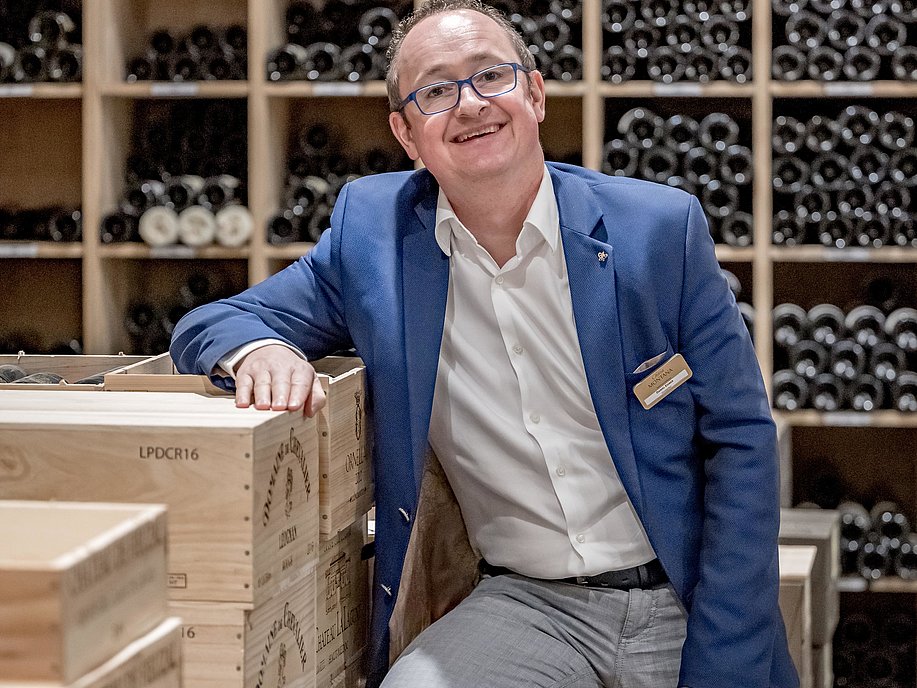 Our wine cellar is adorned with over 20,000 bottles, around 1,400 different wines in 0.375 to 27 litre bottles!