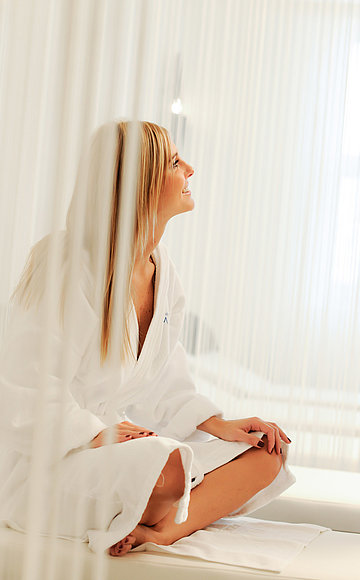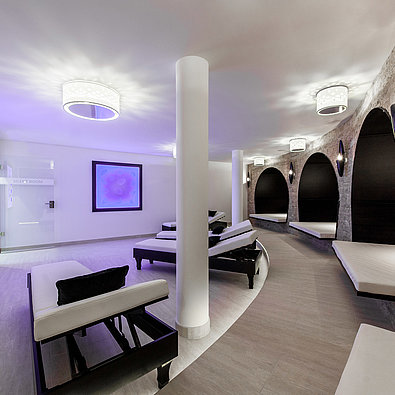 SILENT ROOM
Absolute silence, cosy loungers & alcoves, ideal for relaxation between sauna sessions.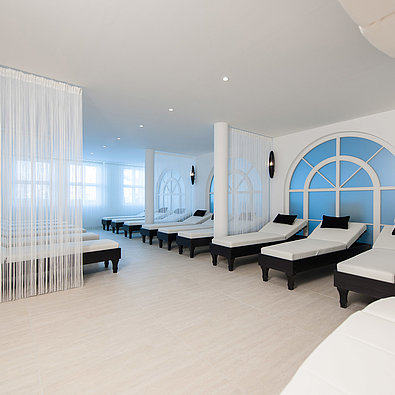 RELAX ROOM
Simply let your mind wander, read an exciting book or close your eyes and forget about time.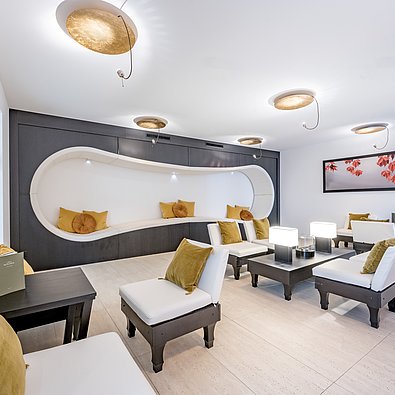 SPA LOUNGE WITH VITAMIN BAR
In the Spa Lounge you can fill up on vitamins and replenish your body with the necessary fluids after your sauna sessions.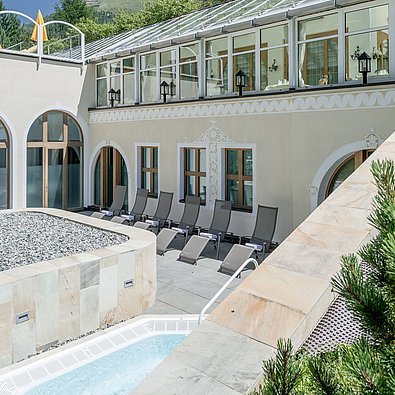 SAUNA COURTYARD BY THE OUTDOOR SALTWATER POOL
The ideal place to get some fresh air after a sauna session. Even in winter, the sauna courtyard is cleared of snow daily and you breathe fresh mountain air wrapped in a cosy bathrobe on our relaxation loungers.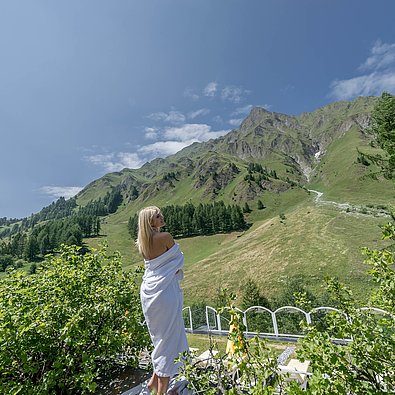 Panoramic sun terrace
In summer and autumn, the panoramic sun terrace offers an incomparable view of the mountains. The warming sun on your skin and the Samnaun alpine air do the rest and make you forget all your worries.