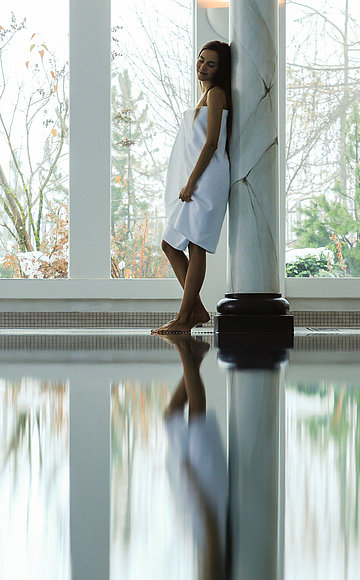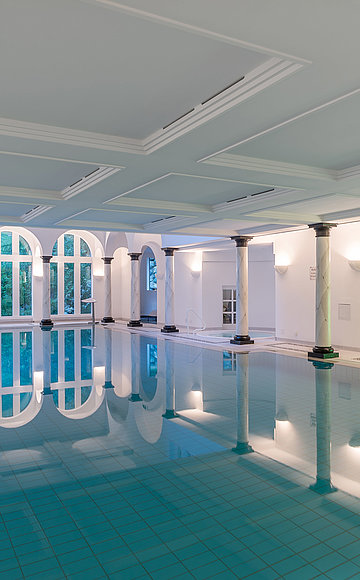 Water World
Harmony, peace, relaxation, nature...
In the water world of our wellness hotel in Samnaun there is a harmony of colours, light, air, warmth and generosity. You immerse yourself in well-being, where body and mind recover. Between 28°C and 35°C our pools are heated! The direct contact with the mountains becomes a natural spectacle through the large glass fronts.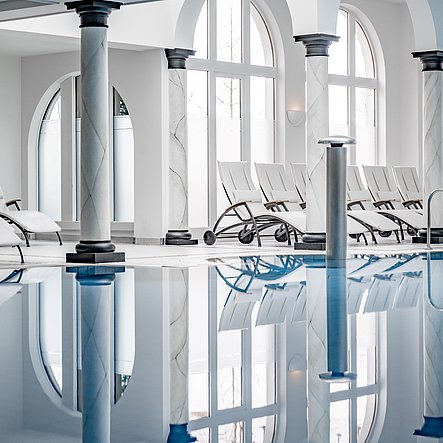 Roman indoor pool
With whirlpool & pool bar
Relax in the largest hotel indoor pool in Samnaun (9x18m) with whirlpool and panoramic view of the Piz Ot.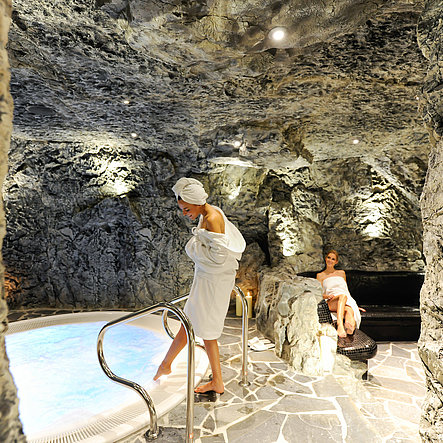 Mysterious grotto with whirlpool
You reach the mysterious and romantic grotto via a staircase made of stone.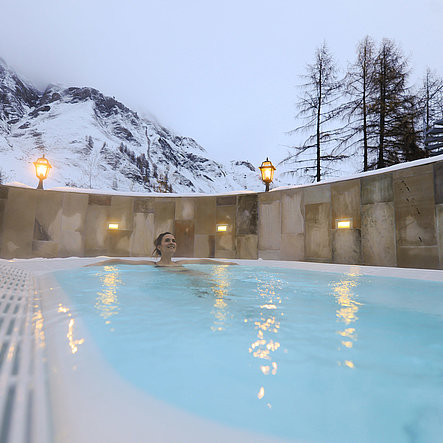 Outdoor saltwater pool
35 °C warm water with a salt content of 3% warms your body while you breathe in the fresh mountain air. Directly below the spectacular PIZ OT you will experience a breathtaking view of the Samnaun mountains from the brine pool.