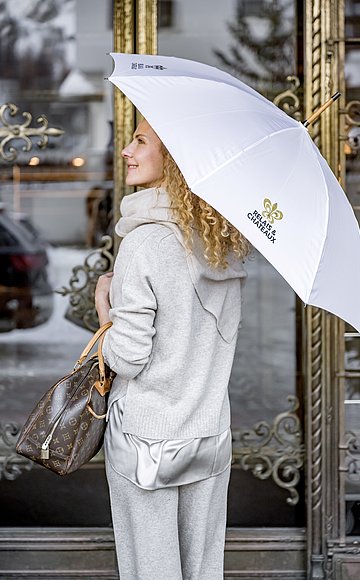 All around the world, unique in the world
Member of Relais & Châteaux
since 2014
Relais & Châteaux Switzerland
The Relais & Châteaux Chasa Montana in Samnaun has been a member of the renowned Relais & Châteaux hotel association since 2014. Relais & Châteaux stands for outstanding service, high quality gourmet cuisine and special charm of the house.
Relais & Châteaux was founded in 1954. Today, the association counts over 580 unique and independent hotels and restaurants. Hoteliers and chefs together share a passion for their profession and a desire for sincere relationships with their guests.

From French Provence and the vines of Napa Valley to the beaches of the Indian Ocean, Relais & Châteaux is present on five continents. Experience the way of life of different cultures and immerse yourself in the unique history of mankind. Relais & Châteaux members strive to preserve and promote the richness and diversity of the world's cuisines and the tradition of hospitality.
"THE PASSIONATE ENJOYMENT OF CUISINE IS A UNIVERSAL GOOD. WE ONLY SHARE WHAT WE LIKE AND APPRECIATE EVERY DAY."
Olivier Roellinger - Owner, Les Maisons de Bricourt, France

If you would like to learn more about Relais & Châteaux, please click here
RELAIS & CHÂTEAUX – ALWAYS BE EXPECTED

In 1954, Marcel Tilloy, owner of Hostellerie La Cardinale, had the idea of uniting eight privately run hostelries with good restaurants between Paris and Nice to form "La Route du Bonheur". Relais & Châteaux was born out of this. There are currently around 570 Relais & Châteaux establishments in over 60 countries worldwide. Chasa Montana has been a member of Relais & Châteaux since 1 January 2014. Since 2019, you have the option to participate in the "Always be expected" programme. It offers you the opportunity to deposit everything that is important to you during a hotel stay online. This way, all Relais & Châteaux hotels can take this into account during your stay. You will also receive various individual offers and valuable information about your travels. "Always be expected" replaces the former CLUB 5C - modern, individual and uncomplicated. For more information, please contact the reception.
"Always be expected" - Relais & Châteaux hotels are even better prepared for your stay and know your wishes.
You can register directly here and then under Login. Are you already registered? Please let us know so that we can take your wishes into account.