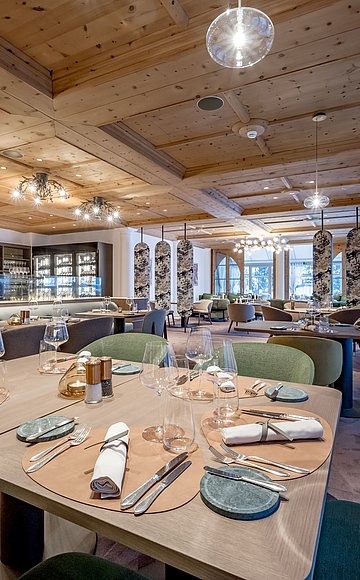 FINE DINING AT ITS BEST
Great pleasure
& excellent breakfast
Every day there is a choice of up to eleven different dishes, consisting of five starters, three main courses and two desserts. Neither the number of dishes nor their combinations are limited. This new fine dining concept is based on the á la carte style and allows guests to decide individually what and how much they want to eat - perfect for combining independence and flexibility with great choice and first-class products. In addition to the daily changing half-board menu, classic classic dishes are available.
La Serena Opening Hours
Breakfast: 7:00 am to 10:30 am
Dinner: 7:00 pm to 9:45 pm (start time)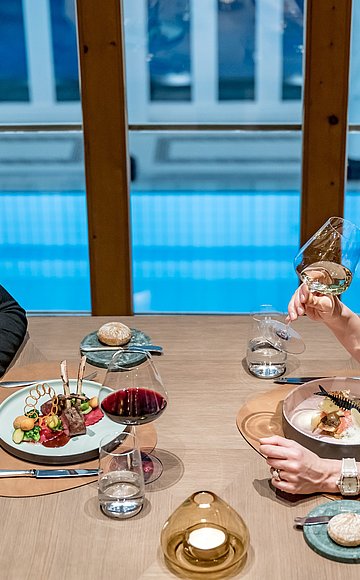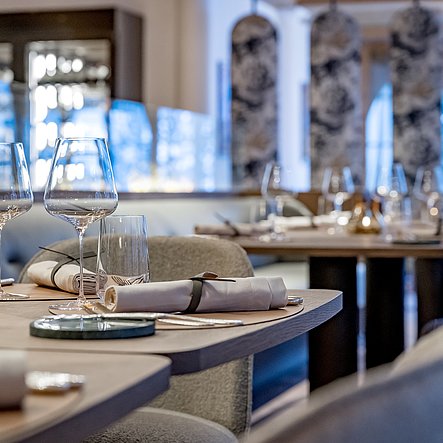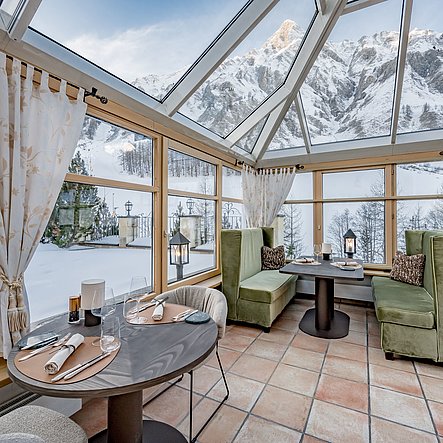 Guests at the Chasa Montana experience the exclusive service of a 5-star superior hotel right from breakfast. With an extensive "three-country breakfast" you will be spoiled with regional products from the Engadin, South Tyrol and the Tyrolean Oberland.
Carina Eisner
Host